Outcomes Therapy Services, PLLC provides high-quality home health Physical Therapy, Occupational Therapy, and Speech Therapy services to individuals suffering from a variety of conditions. Our superior coordination, communication, and multidisciplinary interaction among the agencies and care teams we work with allows us to provide exceptional care, and improve patient outcomes.
CLICK THE "GET SOME HELP" BUTTON BELOW TO SCHEDULE A CONSULTATION.
IF MEDICARE IS YOUR PRIMARY INSURANCE,
SERVICES ARE COVERED AT 100% IF YOU QUALIFY FOR HOME THERAPY
We Help Seniors Stay Healthy, Mobile, Independent, And Out Of The Hospital...WITHOUT Having To Leave Their Home!!!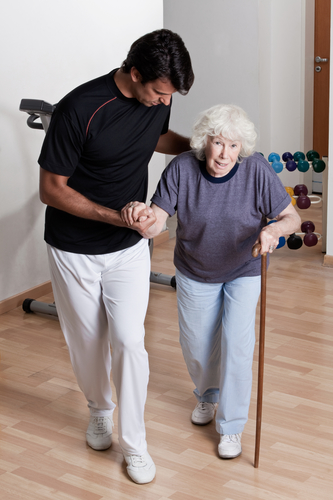 Our Physical Therapists will help you become more balanced, mobile, and reduce your risk of dependency upon relatives and other health providers to perform tasks you would normally be able to do on your own.
If you're having a hard time with normal daily activities, it may be time for a consultation with an Occupational Therapist. They will help you regain your independence with dressing, bathing, grooming, and memory/cognition.
Speech Language Pathologists work to prevent, assess, and treat conditions related to cognition, communication, and swallowing in adults.
"I'm a relatively healthy 75 year old woman who used to go shopping with my daughter and attend workout classes on a regular basis, until last year when I had a fall. Luckily I didn't break any bones but my left hip was sore for a couple of months and I started feeling unsteady on my feet...I was so happy when Outcomes tested my balance, explained what was causing the unsteadiness, and worked with me to improve...I have regained my confidence, and I'm more active now than ever!!!"
-Susan J.